The Fast company innovation by Design awards recognizes the designers and companies solving the most important concerns of the present while foreseeing those of the future. The competition, now in its 11th year, features a prestigious range of blue-chip companies and emerging startups. Entries are judged on functionality, originality, beauty, sustainability, user insight, and cultural and business impact.
FRANK puts powerful design tools in the hands of ordinary people and believes that good house design shouldn't have to be a luxury. FRANK reimagines architectural service and aspires to serve massive consumer design needs. We are confident that we can improve the market and make every home better by giving individuals better design tools.
FRANK is a smart home design platform empowering people to design and build homes and since our first year of operation, we have been fortunate to collaborate with fantastic clients, real estate developers, home goods firms, and building materials companies. We are always on a mission to make good designs accessible for all!⁠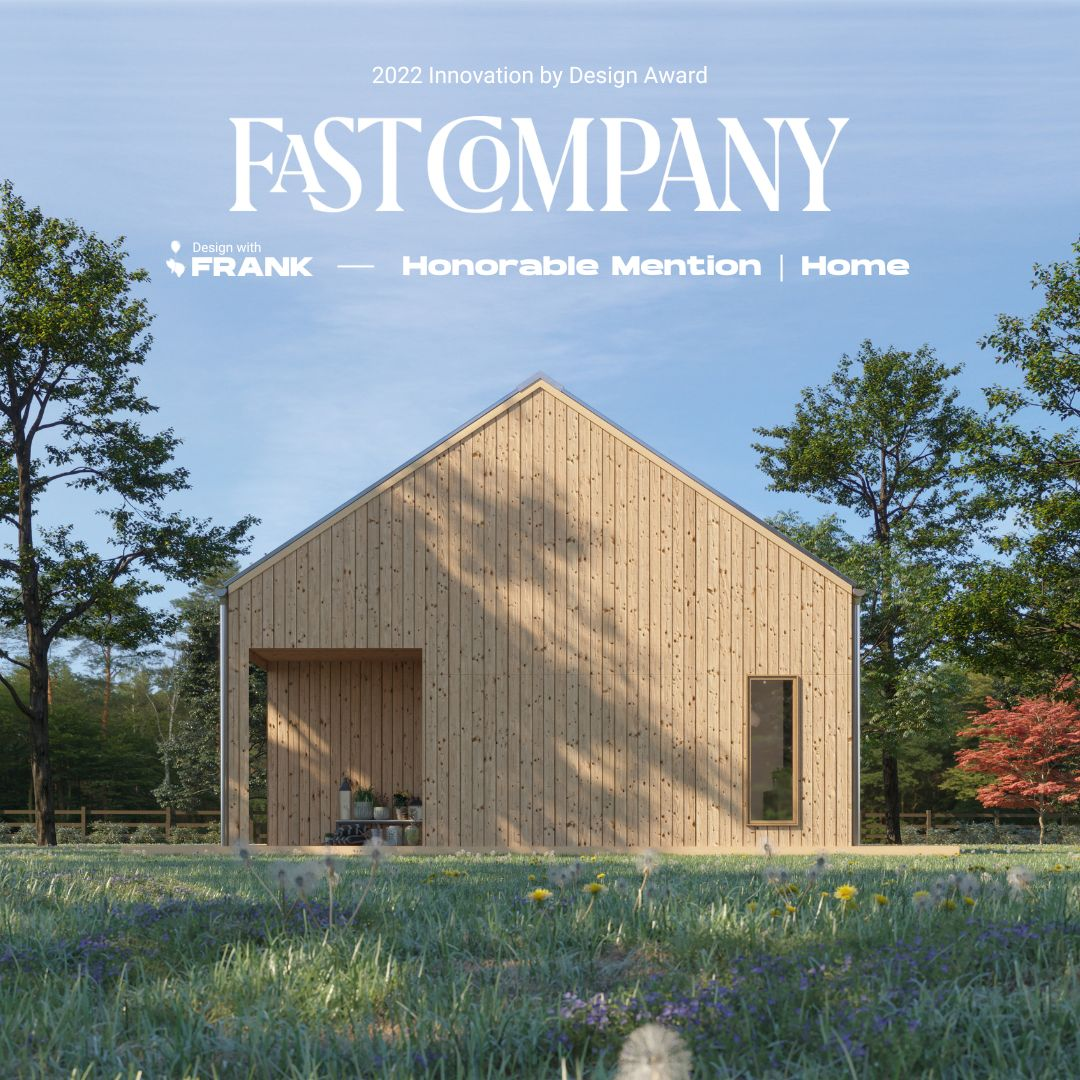 And by this, we are immensely grateful to be given an honorable mention in the home category of the 2022 Innovation by design Awards presented by @FastCompany. This recognition is a mark of acknowledgment bestowed in honor of our accomplishments, talent, and hard work and we are thankful to @Fastcompany for recognizing us. We feel a great delight to be chosen as one of those companies that work hard behind the scenes and have a significant impact on the industry, whether it be in the areas of health and safety, purchasing and delivering software, implementing sustainable processes, or using scheduling and design tools.
We are thrilled to receive this award with exceptional businesses and designers who are always looking for creative solutions to problems of the present and the future.
Winners, finalists, and honorable mentions are featured online and in the October issue of Fast Company innovation by design award magazine, on newsstands on September 27, 2022.