Different types of sustainable exterior finishes for houses
In recent years, both the availability and production of green building materials energy efficient homes have exploded. Your possibilities are no longer constrained!
Building materials made of recycled and reclaimed resources that reduce waste and carbon footprint

Natural materials that improve the thermal performance and insulation of exterior walls and ceilings

Technologies that increase the energy efficiency of windows and use solar electricity
When planning your upcoming renovation or new construction, sustainability and energy efficiency should be a consideration. More than only environmentally friendly construction is involved. It will advance community development and our quality of life.
Whether you are building a three-bedroom generational family home or a getaway cabin in the mountains, selecting the proper exterior finish and materials for your house can help you achieve the proper aesthetic. In addition to style, selecting the appropriate siding can enhance your home's value and durability, saving you time, money, and headache down the road. Below are some long-lasting, sustainable and eco-friendly siding options for the exterior finishes on your house: 
Wood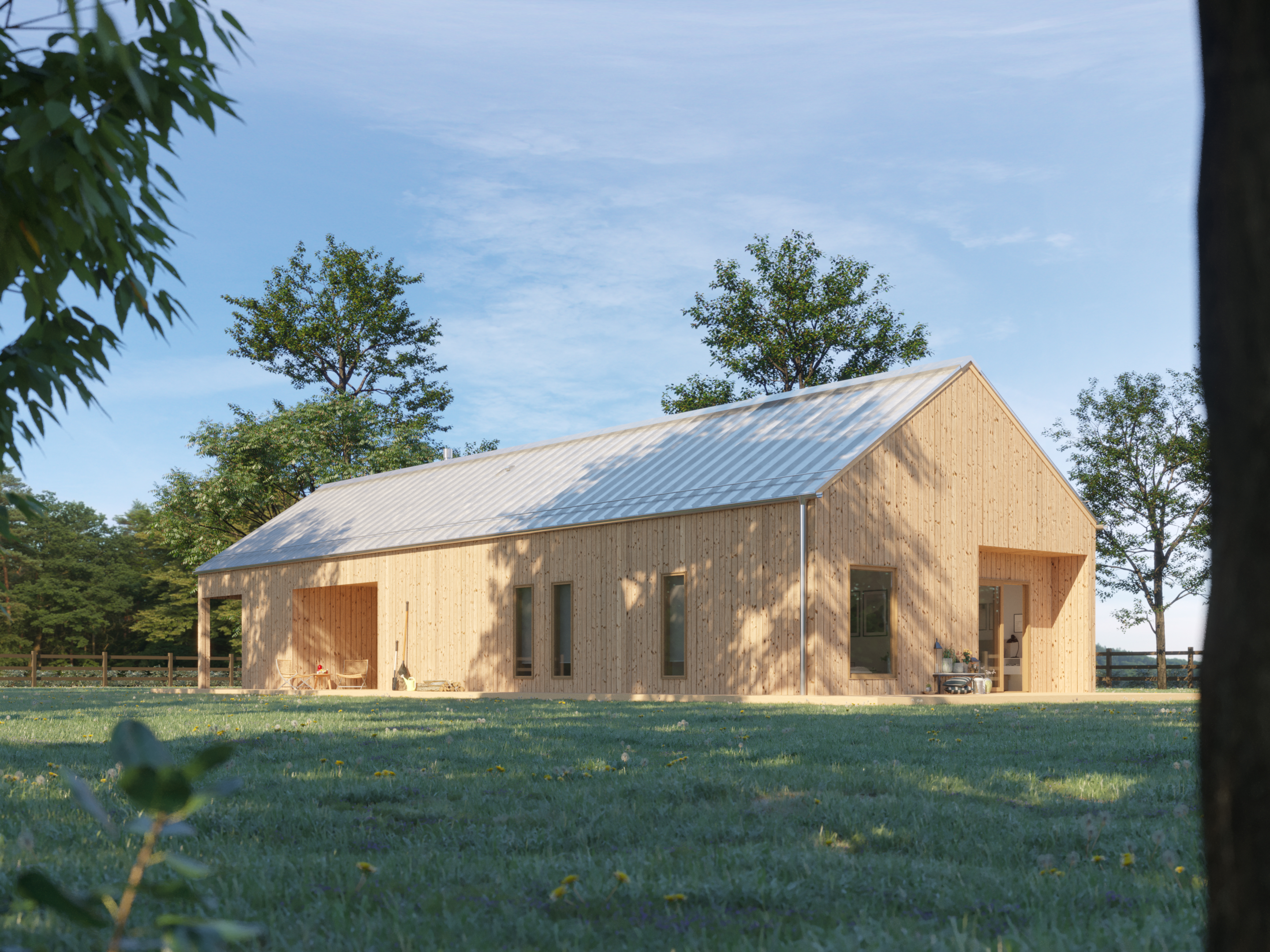 If you want a visually appealing eco-friendly home exterior and natural materials wood siding may be an option worth considering. Praised by designers, wood siding is easy to cut, shape, and install. With proper maintenance, wood siding can last for years. Woods are also considered natural materials and derive from the earth and ultimately go back to land, making them highly sustainable.
However, this maintenance is meticulous and must be performed routinely. There is a significant amount of work to maintain the integrity of this ecofriendly siding option down the road. The initial price for wood siding is also more expensive than other options. Additionally, wood siding is more susceptible to termites and rot. For one, if building projects require logging, it can be detrimental to forestry initiatives. If possible, it's always best to use reclaimed wood or timber that has been salvaged from a previous project.
Wood usually cost $4 to $9 per sq. ft, installed. Modern wood siding comes in a variety of options: cypress, Douglas-fir, redwood, pine and cedar. Sidings made of wood have a low environmental effect rating. It is durable and, with proper upkeep, can survive more than 100 years. It is long-lasting, and its renewable resource is eco-friendly and recyclable. It's always best to use reclaimed wood or timber that has been salvaged from a previous project. Reclaimed wood is a better way to prevent cutting down excess wood. It is a very sustainable type of siding and will give you any look that you may desire. In addition, wood is not the best at standing up to the elements. Moisture, sun, and insects can do incredible damage to natural wood siding. Many homeowners choose cedar because of its insect- and moisture-repellant nature.
Stucco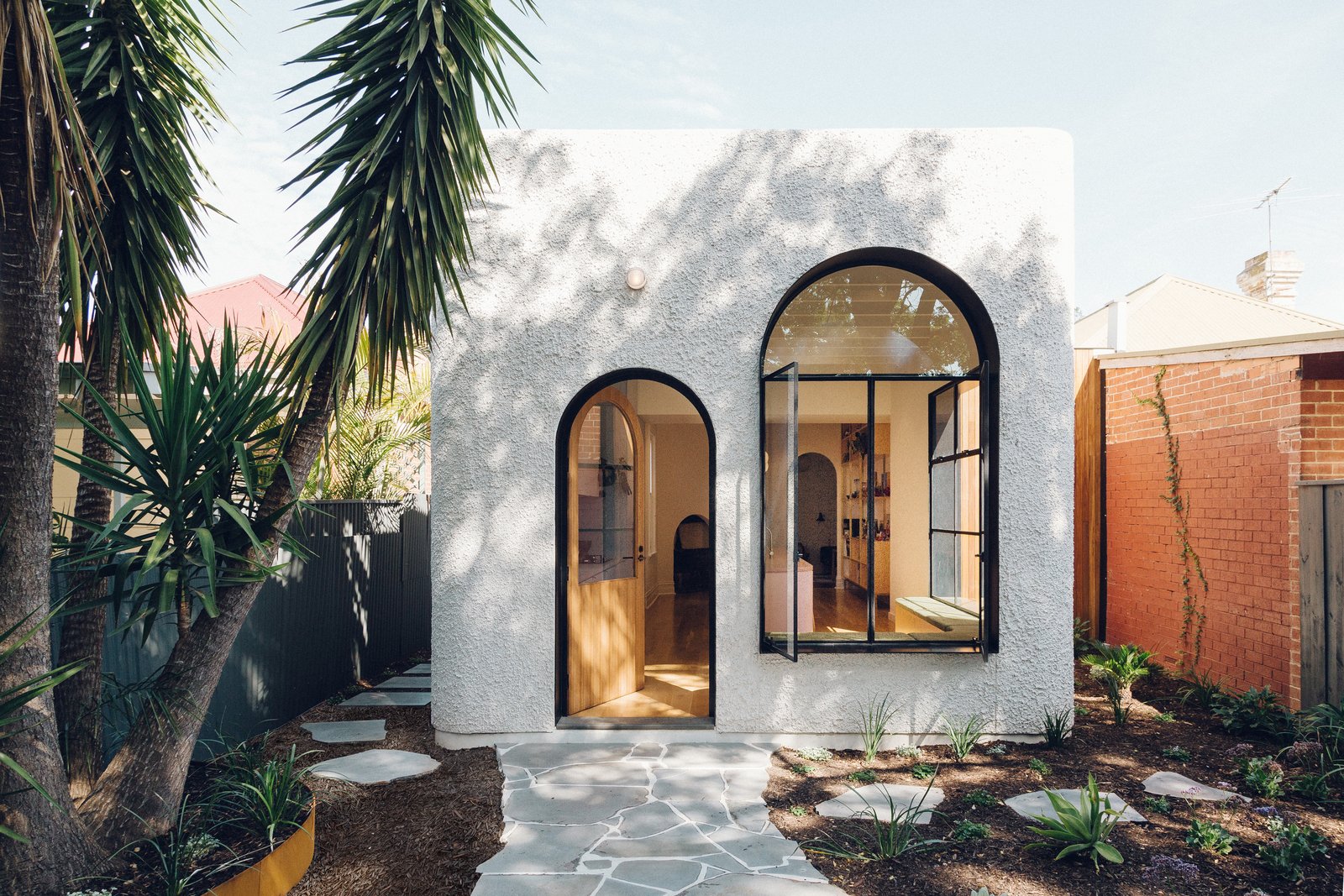 Ancient stucco finishes are still popular today due to its timeless good aesthetics and exceptional durability. The material can be colored to precisely the color you choose for the exterior of your home, and design modifications are also an option.
There are various steps involved in applying stucco:
An exterior vapor barrier, such as tar paper, may be used to cover the house.

To retain the stucco, heavy wire mesh, or lath, is affixed to the exterior.

The scratch coat, which creates adherence to the lath, the brown coat, which makes a thick and even layer, and the finish coat, which contains the desired texture, are the traditional methods for applying stucco.

All coats can be applied by hand or by spraying.

The finish coat can be textured or smooth in a number of appealing ways.

One-coat stucco, which is merely a thick finish coat, was created to speed up construction and lower installation costs.
Stucco siding's notoriety is for its long-lasting durability. Material made of Portland cement, sand, lime, and water, its ability to expand and contract makes it the best material for sidings meant for houses in tropical areas. It is environmentally friendly and so durable that some say it can last a lifetime, especially in drier areas across the country. Stucco is made with epoxy, a material that protects the siding from cracking or chipping, and usually costs $6 to $9 per sq. ft. installed
Stucco siding can rack up high labor costs as it requires three coats put on by experts to complete. If your home is in a wetter climate, stucco may not be the most ideal exterior finish.
Brick Sliding
Brick siding gives a classic look to homes that have remained a popular choice through the decades. Brick is fire, mold, and rot-resistant and, like stucco, is said to last a lifetime. Brick masonry also requires minimal maintenance Also, Brick isn't an easy material to work with, and if you want it to be installed properly, you've got to call in a professional. Brick is a sustainable siding option where wood is lacking longevity. Brick doesn't have the flammability issues of wood, nor does it fade with sun exposure or rot with moisture. Installing a brick and stone siding is a costly and rather time-consuming process but to improve energy-efficiency, give your home a clay brick or stone siding. Natural stone is durable and long-lasting, and scores points for longevity, making it a durable green siding for homes.
A significant drawback is that the brick veneer is non-structural, meaning that the siding must be tied back to the building to prevent movement in certain weather conditions. Brick also must be installed by a professional mason, adding an additional expense. Furthermore, the brick itself tends to be on the pricier end of exterior finishes. 
Metal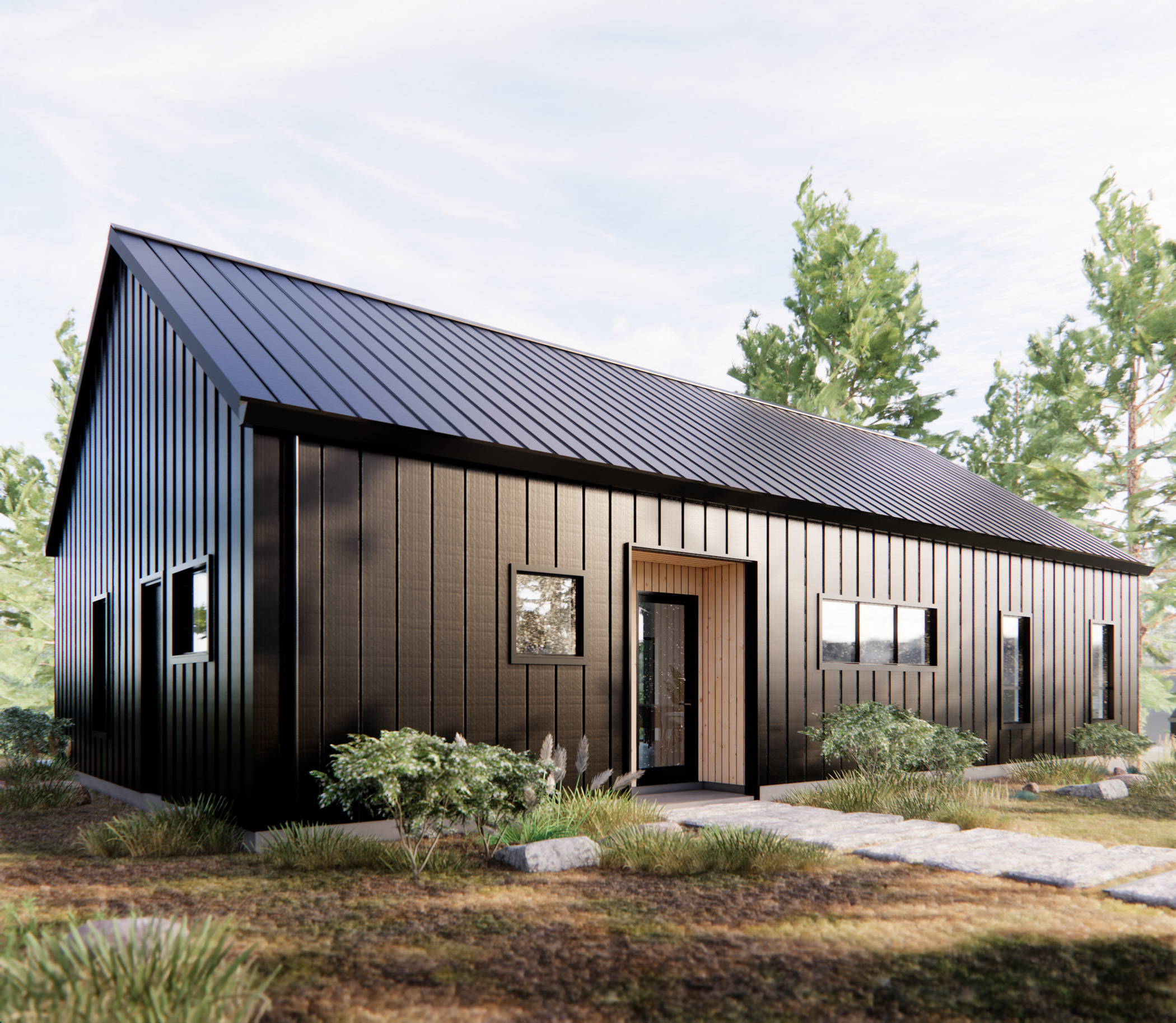 Repurposed or recycled metal can serve as a strong exterior finish installation for homes. Some metals such as steel or aluminum have the potential to be repurposed again even after it is used for siding. Metal siding requires very little routine low maintenance stronger, more versatile building materials, energy efficiency and is generally easy to care for.
The main con for metal that makes it less popular compared to other options is its susceptibility to denting or chipping. Metal (especially steel) also may not be the most attractive siding option for design purposes, causing some homebuilders to steer away from it. 
Because more of steel can be recycled than aluminum unlike fiber cement siding, it is thought to be a greener solution and energy efficiency. One company that makes steel siding, Rollex, creates a 100% recyclable product.
An average 2,000 sq. ft. claims Revere Building Products If you choose wood siding for your ft. home, you'll need up to an acre of trees. To create the same amount of siding, the company can instead use six used automobiles.
Metal can be considered an environmentally friendly and energy efficiency siding option if it has been repurposed or recycled. Most metal siding has the potential to be recycled again, especially steel and aluminum. Metal siding simply falls short for many homeowners looking for more modern, stylized designs. Repurposing recycled steel or metal requires more manufacturing power than wood or other materials, which is a concern for some many homeowners.
Fiber Cement Siding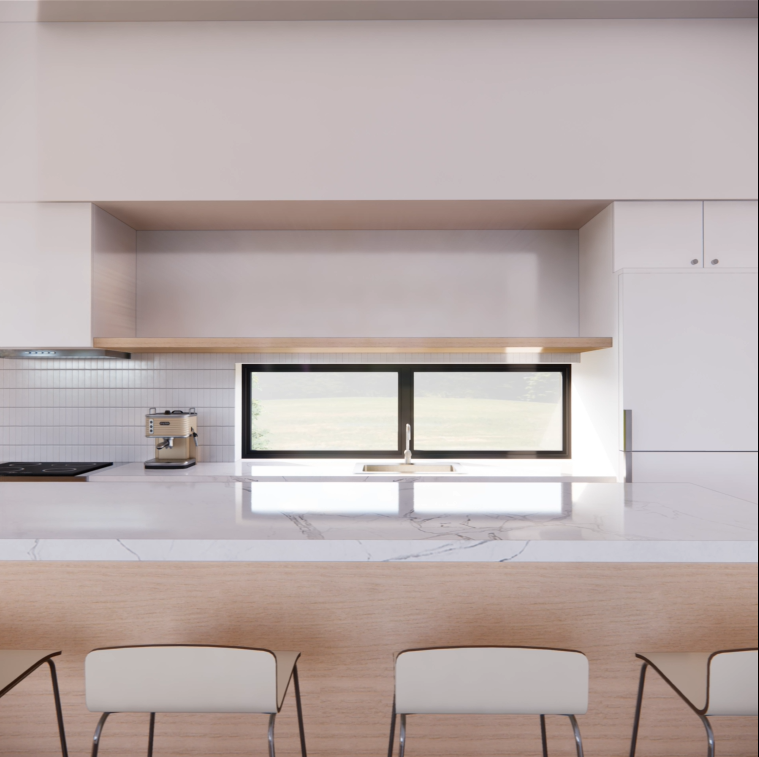 Fiber-cement siding, which is commonly known as Hardie, is among the popular eco-friendly siding options . James Hardie is the country's household name when it comes to fiber-cement siding. Fiber cement siding is a sustainable siding option as it is made of sand, cement, and wood pulp. Fiber cement is both highly durable and fire-resistant. It can also be configured in different shapes, such as stucco, brick, and shingles. This allows home builders to customize the overall aesthetic of the house.
Fiber cement siding requires specialized tools and installation methods, driving up labor costs due to its dense weight. Experts say fiber cement siding needs to be refinished once every 15 years, but there is little maintenance between that time frame. 
Choosing the proper exterior finish on your house ultimately comes down to your construction budget and how you choose to prioritize it. Our experts at FRANK can help you select the proper siding materials for your build based on budget, environment, and desired aesthetic.  Fiber cement siding as building materials is impervious to insects that enjoy boring into wood. It is also resistant against sun damage and is popular because it is flame retardant.
There are even fiber cement siding products that capture the look of real wood, so many homeowners can get an aesthetic they like while also getting enhanced protection and long-lasting performance. Fiber cement siding is also manufactured to resemble wood and vinyl siding. However Typical vinyl siding, however, does not have the durability that its proponents might claim but good installations of vinyl siding do exist. Clapboards, the most common type of fiber cement siding, range from 70 cents to about $5.25 per square foot uninstalled. Shingles sell for about $2 to $8. Pricing depends on finish, size, and where it's sold.
Vinyl siding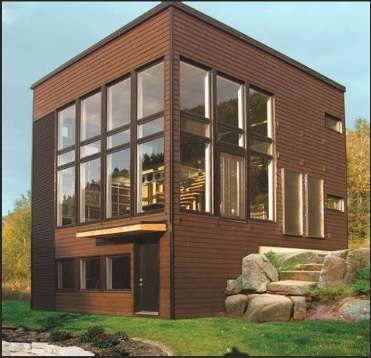 Vinyl is the most widely used energy efficiency siding material. Although it is utilized all over the nation, is it environmentally friendly? Similar to the "paper shopping bag vs. plastic shopping bag" controversy, this is a topic that frequently sparks intense discussion. PVC, or polyvinyl chloride, is used to make a vinyl siding. There is no doubt that neither humans nor the environment will benefit from this.
Sustainable home and energy efficiency materials include insulated vinyl and vinyl. They can endure for more than 50 years with little to no upkeep. It's recyclable even if it doesn't decompose in landfills. Your walls' R-value is increased by insulation by 3. You can lessen your carbon footprint if you can source your stuff locally. When aluminum siding or cedar shingles are produced locally, they don't need to be trucked across the country, which creates more trash.
However, once the vinyl siding is produced, it is one of the most environmentally friendly on the market. Fiber cement siding and Vinyl siding may boast that there is almost little production waste when compared to other products. Additionally lightweight, it requires less energy to carry. Additionally, it is simpler to install because of this, especially when compared to Hardie board, brick, or stone and other siding materials. Throughout its lifetime, it will require caulking and/or painting, much like the majority of other types of siding materials.
We cater free design consultation appointments here: https://calendly.com/hello-frank/meetfrank and save this helpful information blog to your dream board and start planning your dream space today!
Feel free to check our featured projects here for more sustainable, energy efficient and eco-friendly home: Feature Projects – DesignwithFrank